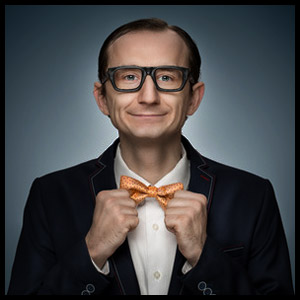 New Dark Jokes
Mean jokes for you. Enjoy!

---
"Mom, the kids are laughing at me, they say my teeth are too long!"
-
"Oh shush, now you've scratched the whole floor again!"
---
I took my mother-in-law out yesterday morning.
-
Being a sniper is awesome.
---
What is the last thing to go through a fly's head as it smashes against the windscreen of a car going 70 mph?
-
Its butt.
---
He: Honey, I have to tell you something. I have AIDS.
-
She: I know.
---
Doctor: Mr. Rooseley, are you sure you really want to know your test results?
-
Patient: I'm dying to know.
-
Doctor: Well, funny you should say that...
---
KID : Dad, what do condoms do?
DAD : Son, they prevent questions just like that one.
---
I asked the stewardess to switch my seat on a plane because I was seated right next to a screaming baby.
Apparently that's not something they let you do if the baby is your own.
---
Wait, don't move, you've got something on your face!
<slap!>
Yep, it's pain!
---
What's black and white and red?
A nun that's fallen down the stairs.
-
What's black and white and laughing?
The nun who pushed her.
---
Doctor: "Well - Mrs. Smith, it would seem that you're pregnant."
Mrs. Smith: "Sweet Jesus, that's wonderful, I'm pregnant?!"
Doctor: "Oh no, but at first glance, it would certainly seem so. Here's our weight loss brochure."
---
A girl to her boyfriend: "I'm breaking up with you!"
-
"But why?"
-
"Because you're constantly making fun of my weight!"
-
"Oh come on, honey, don't be like that! Here, grab these two chairs, sit yourself down on them and we will talk it out."
---
Why is the Great Wall of China considered one of the seven wonders of the world?
-
Because it is an actual long-lasting Chinese product.
---
"And how do you find this year's spring?"
"Breathtaking."
– Silvie, 25, suffers from severe pollen allergies
---
My poor skills as an electrician often leave people shocked.
---
During World War II, my grandpa single-handedly killed 30 German pilots.
He was the crappiest mechanic the Luftwaffe ever hired.
---
What do freshly pregnant teenagers and their babies share?
They both think, "Mom's probably going to kill me"
---
"Today's forecast is blasting precipitations."
-
Berlin 1945
---
A man complains sadly to a psychologist: "Nobody seems to like me."
-
The psychologist responds: "What do you think could be the reason for that?"
-
The man looks at him: "So is it my task or yours to find that out you moron!"
---
"There's no way you're going out in this skirt, kiddo!"
-
"But mom, I've got great legs, why should I hide them?!"
-
"Because it's so short and your nuts are showing underneath!"
---
God created childbirth to give women the chance to experience what it's like for a guy to catch a cold.
---
You are like my father.
-
You're dead to me.
---
What happens to the children that are not picked up from Smallland in Ikea? And what did you think Köttbullar were made of?
---
An awkward housewarming visit:
"Oh but this is wonderful – your couch has a massage function – and it's so nice and warm!"
-
"You're sitting on our cat."
---
I yelled: "It's a boy!!!! I cannot believe it – it's a boy!!!" I was so overwhelmed, I literally stood there in tears.
– Mike, 32, abruptly ending his holiday in Thailand
---
I tried to phone my cousin in France in 1943 but the line was occupied.
---
I read an article that they've trained dogs now so they can smell terminal illnesses in people. Kind of a different experience, taking a dog like that for a walk.
-
"Oooh, your dog really likes me!"
-
"I'm so very sorry."
---
Do you know the difference between a horse and a cactus?
[No]
What?! Well just try sitting on one, then you'll know it.
---
Best Black Humor Jokes

Part 1
|
Part 2
|
Part 3
|
Part 4
|
Part 5
|
Part 6
|
Part 7
|
Part 8
|
Part 9
|
Part 10
|
New Dark Humor Jokes
See also:
New jokes
---