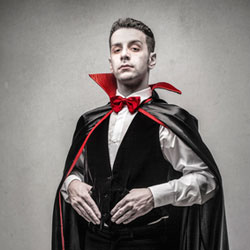 Short and very funny quotes and comedy joke.
---
You know you're getting old when you stop to tie your shoelaces and wonder what else you could do while you're down there.
-
George Burns
---
I asked God for a bike, but I know God doesn't work that way. So I stole a bike and asked for forgiveness.
-
Emo Philips
---
Did anybody ever consider that cannibalism would resolve both overpopulation – and world hunger?
-
Jonathan Swift
---
Eternity is a very long time, especially towards the end.
-
Woddy Allen
---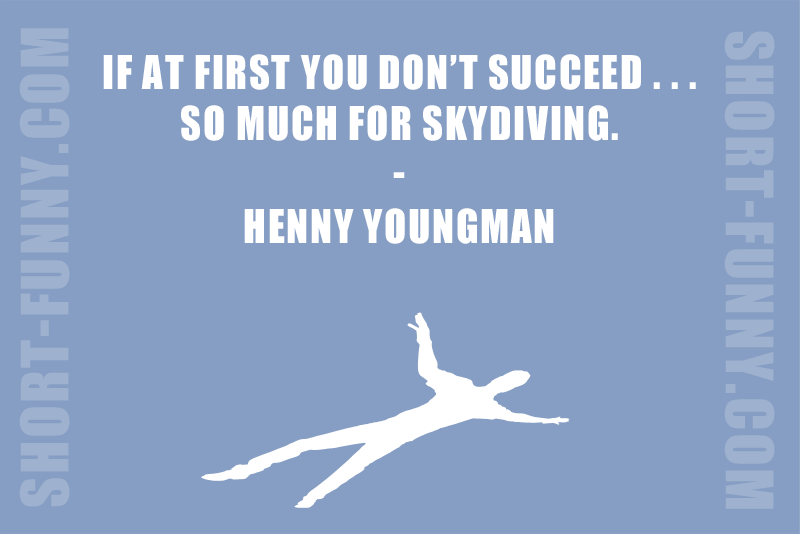 Hilarious Quote:
If at first you don't succeed . . . so much for skydiving.
-
Henny Youngman
---
"If you think women are the weaker sex, try pulling the blanket back to your side."
–
Stuart Turner"
---
"I tell you what always catches my eye. Short people with an umbrella."
– Gary Delaney
---
"My girlfriend's dog died. So I got her an identical one. She was livid: 'What I'm going to do with two dead dogs?'"
– Gary Delaney
---
Wouldn't exercise be more fun if calories screamed while you burned them?"
–
Bill Murray
---
"Do you ever get halfway through eating a horse and go 'you know, I'm not as hungry as thought I was'?"
–
Tim VineI
---
I grew up with six brothers. That's how I learned to dance – waiting for the bathroom.
-
Bob Hope
---
I have Alzheimer's bulimia – first I eat everything in sight and then I forget to puke.
-
Cindy from Marzahn
---
"EVERYBODY PANIC!"
-
Will Ferell
---
When I die, I want to go peacefully like my grandfather did – in his sleep. Not yelling and screaming like the passengers in his car.
-
Bob Monkhouse
---
"It's been a tough week. I bought myself a memory foam mattress and now it's trying to blackmail me."
-
Gary Delaney
---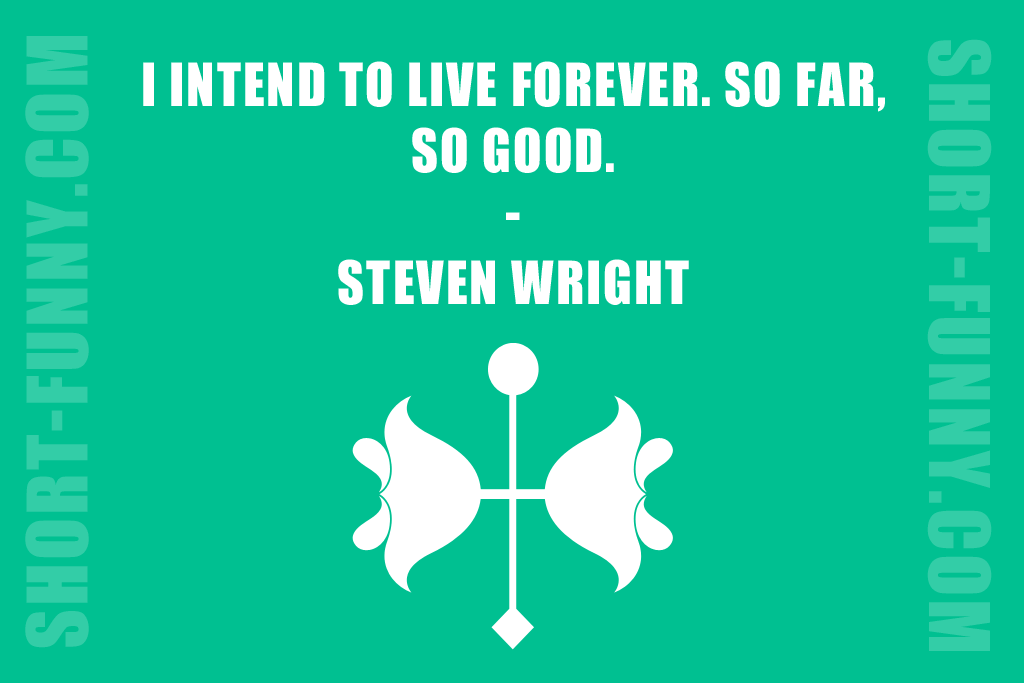 One of the funniest quotes:
I intend to live forever. So far, so good.
-
Steven Wright
---
Always borrow money from a pessimist. He won't expect it back.
-
Oscar Wilde
---
A stockbroker urged me to buy a stock that would triple its value every year. I told him, "At my age, I don't even buy green bananas."
-
Claude Pepper
---
Happiness is having a large, loving, caring, close-knit family in another city.
-
George Burns
---
First the doctor told me the good news: I was going to have a disease named after me.
-
Steve Martin
---
The last woman I was in was the Statue of Liberty.
-
Woddy Allen
---
Honolulu – it's got everything. Sand for the children, sun for the wife, sharks for the wife's mother.
-
Ken Dodd
---
I believe there is something out there watching over us – unfortunately it's the government.
-
Woddy Allen
---
If you don't have a "I'm sorry, if you were right, I'd agree with you."
–
Robin Williams
---
"You know you're getting old when you get that one candle on the cake. It's like, 'see if you can blow this one out.'"
-
Jerry Seinfeld
---
Politics: "Poli" a Latin word meaning "many"; and "tics" meaning "bloodsucking creatures".
-
Robin Williams
---
I have an intense desire to return to the womb. Anybody's.
-
Woddy Allen
---
Friendship is like peeing on yourself: everyone can see it, but only you get the warm feeling that it brings.
-
Robert Bloch
---
Next Part
Funny Quotes
Part 1
|
Part 2
|
Part 3
|
Part 4
|
Part 5
|
Part 6
|
Part 7
|
Part 8
|
Part 9
|
Part 10
---