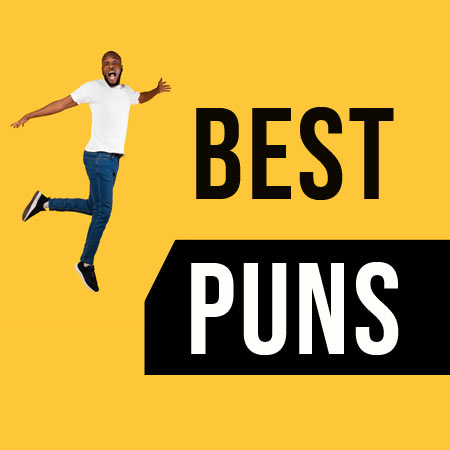 Pun intended.
---
My ex-wife still misses me. But her aim is steadily improving.
---
Daughter: "Mom, can I get a cat or a dog at Christmas, please?"
Mom: "No honey, you will be getting turkey, like every Christmas!"
---
My socks got really holy. I can only wear them to church.
---
Whenever I undress in the bathroom, my shower gets turned on.
---
If you spent your day in a well, can you say your day was well-spent?
---
I Googled "how to start a wildfire".
I got 48,500 matches.
---
A patient bursts into a doctor's office, "Doctor, I believe I'm a deck of cards!"
The doctor calmly replies, "Go sit in the waiting room, please, I'll be dealing with you later."
---
A Spanish magician has a grand magical show and at the end he says he will disappear after counting to three. He starts to count, "Un, dos…"
Kazaam! He vanished without a tres.
---
A guy was admitted to hospital with 8 plastic horses in his stomach.
His condition is now stable.
---
Why did the balloon go near the needle?
He wanted to be a pop star.
---
I was hoping to steal some leftovers from the party but I guess my plans were foiled.
---
Which country's capital is the fastest growing?
Ireland's.
-
Every year it's Dublin.
---
Never date cross eyed people. They might be seeing somebody on the side!
---
Apparently taking a day off is not something you should do when you work for a calendar company.
---
Next Part of Best Puns

Part 1
|
Part 2
|
Part 3
|
Part 4
|
Part 5
|
Part 6
|
Part 7
|
Part 8
|
New Puns
---