42.
People spend an average 22 years of their life asleep.
---
43.
Why do men have nipples? Because until the Y-Chromosome kicks in, everybody is a female.
---
44.
Unusual death:
Aeschylus, a Greek tragedy playwright, was killed in 455 BC when an eagle, mistaking his bald head for a convenient rock, dropped a tortoise on it. According to Pliny, Aeschylus was spending a lot of time in the open to avoid a prophecy that he would be killed by a falling object.
---
45.
In Germany, you are allowed to drive your car naked if mood takes you that way, but you may not get out of it naked.
---
46.
In India, kissing in public is not allowed.
---
47.
It was forbidden to buy or sell condoms in Ireland up to the 1990s.
---
48.
A stamp that you lick gives you a 0.1 calorie.
---
49.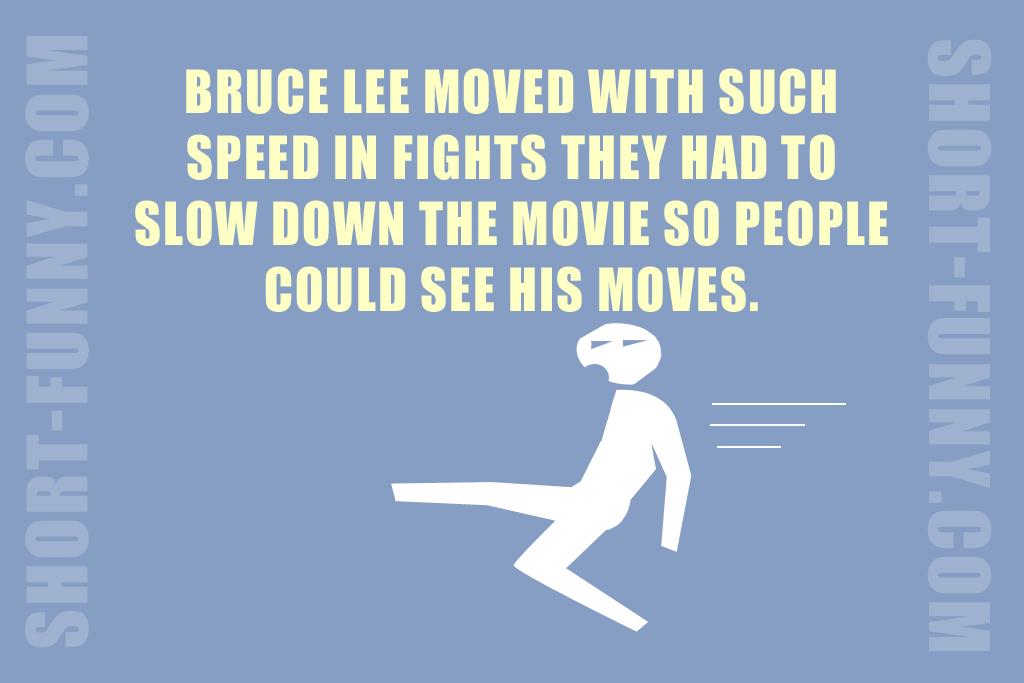 Bruce Lee moved with such speed in fights they had to slow down the movie so people could see his moves.
---
50.
If you live in Switzerland in an apartment building, you mustn't flush your toilet after 10 pm; if you're a man, you also may not pee standing up after 10 pm – the tinkle is just too annoying for the neighbors.
---