92.
In 2002, a Croatian diver lost in underwater caves killed himself by stabbing himself in the chest in order to avoid the horror of drowning. This is the first documented case of a suicide committed while diving.
---
93.
Intelligent people have more traces of copper and zinc in their hair.
---
94.
Every day, around 18 acres of pizza are eaten in America.
---
95.
The ancient Romans used to make a toothpaste that contained urine.
---
96.
A beheaded cockroach could keep on living for 9 days before it would finally die of hunger.
---
97.
There is an earthworm in Australia that can grow as long as 10 feet (3.3 metres).
---
98.
The eye of an ostrich is bigger than the brain.
---
99.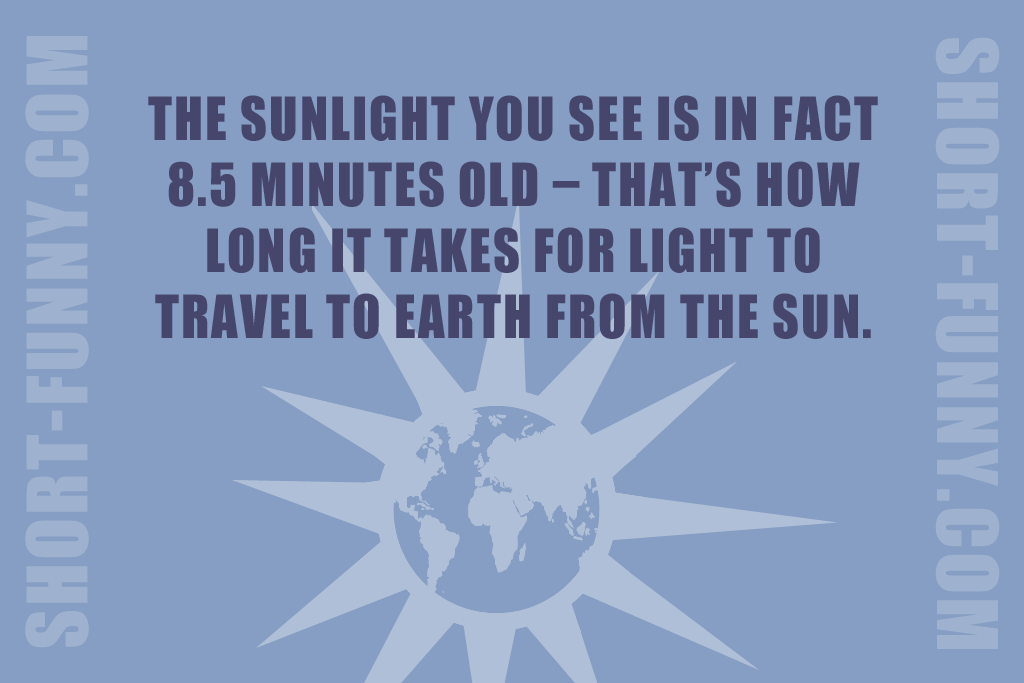 The sunlight you see is in fact 8.5 minutes old – that's how long it takes for light to travel to Earth from the Sun.
---
100.
You accidentally eat around a pound (480 g) of insects every year.
---
---