Part 1
|
Part 2
|
Part 3
|
Part 4
|
Part 5
|
Part 6
|
Part 7
|
Part 8
|
Part 9
|
Part 10
New Shower Thoughts
In the final analysis, nobody alive is completely useless because they're producing carbon dioxide that plants need to grow.
---
Break a pencil and you'll have two pencils. Break a pen and you'll have zero pens.
---
Could be that Earth is a gigantic man-eating creature that somehow managed to convince us that burying our dead in the ground is the thing to do.
---
Maybe little girls are given teddy bears to be conditioned to like their hairy, short and fat partners when they grow up.
---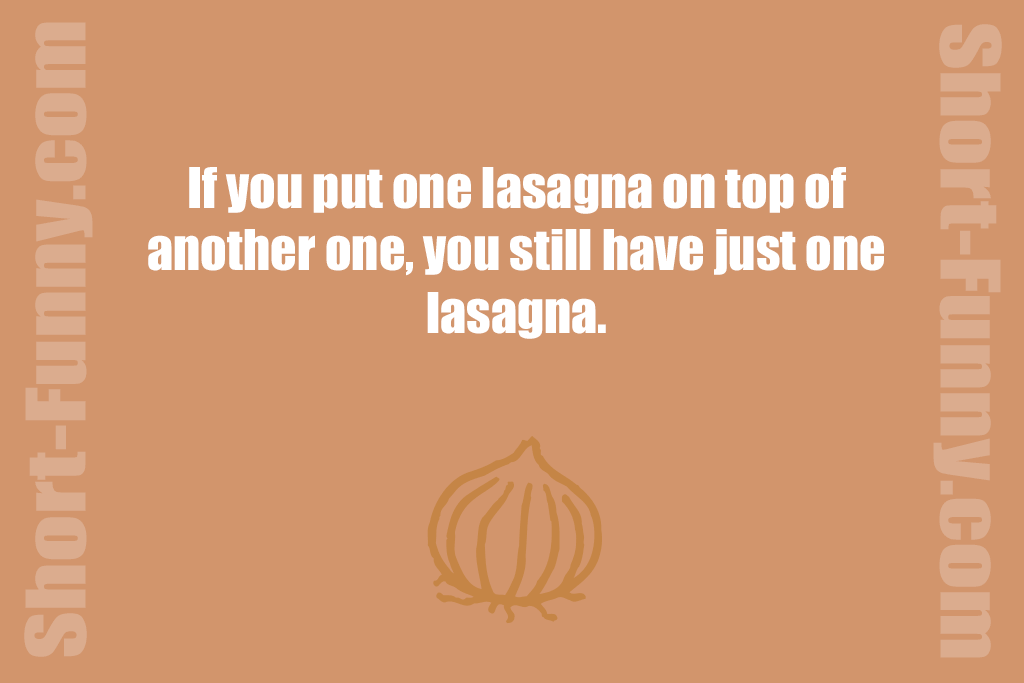 If you put one lasagna on top of another one, you still have just one lasagna.
---
Will some future archaeologist dig out the Disney World and assume it's a temple of some bizarre mouse worshipping cult?
---
Putting zombies on treadmills would provide a wonderful source of green, sustainable energy.
---
I myself have never been to India, China or Bangladesh. But roughly 70 percent of all my belongings have.
---
It is impossible to dig half of a hole.
---
If you were born butt first, there was a brief moment when you wore your mom as a hat.
---
When a doctor takes a sickie, does he have to bring in a doctor's note to their boss?
---
When we go jogging, we dress in a specific way to stop people from thinking we are just running away from or trying to catch something.
---
Sleeping is everybody's biggest addiction.
---
We say "ladies and gentlemen" starting with ladies first – whereas the phrase "boys and girls" starts with boys.
---
How many miles did I already scrolle with my finger on the mouse wheel?
---
Why can't you unselect a floor in a lift after you've pushed the button?
---
A bed is basically a shelf for the body.
---
If you have drug addicts for neighbors, every mosquito could be a dirty needle.
---
Next Part
Best Shower Thoughts
Part 1
|
Part 2
|
Part 3
|
Part 4
|
Part 5
|
Part 6
|
Part 7
|
Part 8
|
Part 9
|
Part 10
|
New Shower Thoughts
See also:
Fun Facts
---