---
Part 1
|
Part 2
|
Part 3
|
Part 4
|
Part 5
|
Part 6
|
Part 7
|
Part 8
|
Part 9
|
Part 10
|
New
I'm really good at stuff until somebody watches me do that stuff.
---
Good thing Noah took those two coffee beans on board.
---
You can train a cat to do anything the cat wants to do at the moment it wants to do it.
---
You are so fake, even China doesn't want to be associated with you.
---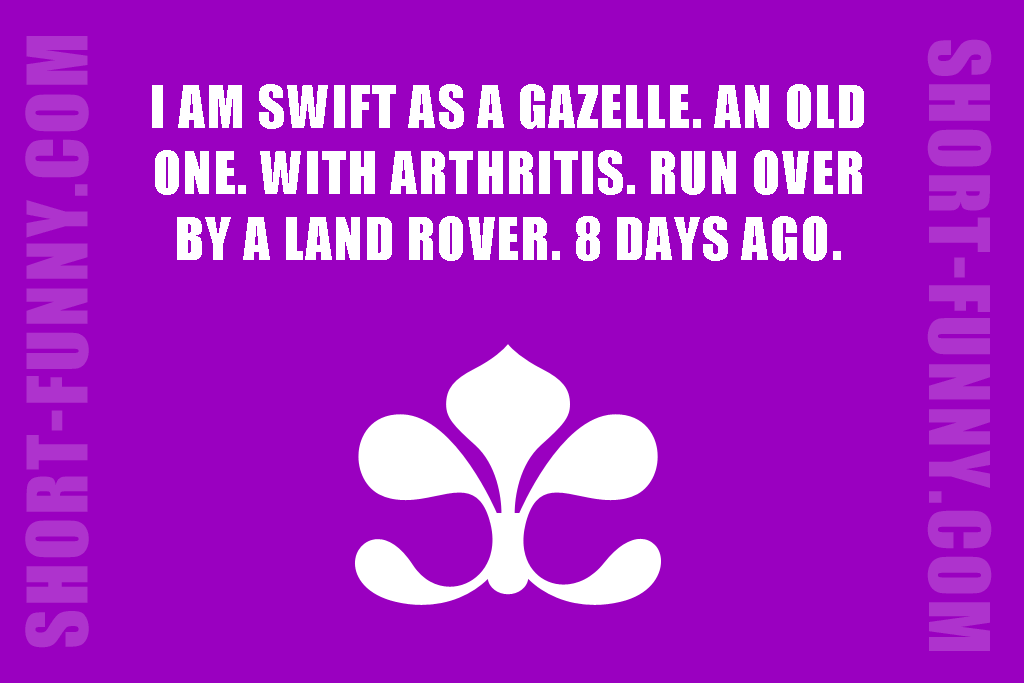 ---
An optimist sees light at the end of a tunnel and thinks it's an exit.
A pessimist sees light at the end of a tunnel and assumes it is an onrushing train.
The train conductor sees two stupid guys staggering on train tracks.
---
You have to excuse me, I suffer from emotional constipation. I really can't give a shit.
---
I'm happy we live in modern times and I don't have to hunt tacos myself.
---
Roses are red, violets are blue, God made me pretty, what's he done to you?
---
If your wife wants to learn how to drive, you better not be standing in her way.
---
I'm very sorry to interrupt you, but you must have mistaken me for somebody who's interested.
---
They say every piece of chocolate you eat shortens your life by 2 minutes. I did the math. Seems I died in 1543.
---
Fat? Me? No, no, no! These are airbags because I am precious.
---
Maybe you should move. There must be a village looking for an idiot.
---
Next PartFunny Sayings

Part 1
|
Part 2
|
Part 3
|
Part 4
|
Part 5
|
Part 6
|
Part 7
|
Part 8
|
Part 9
|
Part 10
|
New Sayings
---