---
Part 1
|
Part 2
|
Part 3
|
Part 4
|
Part 5
|
Part 6
|
Part 7
|
Part 8
|
Part 9
|
Part 10
|
New
---
I wouldn't exactly say I'm lazy but it's a good thing that breathing is a reflex.
---
How many times must I flush before you finally go away?
---
Do people talk about you behind your back? Simply fart.
---
My love life is like the beginning of a fairytale: A long time ago, in a land far away...
---
As long as cocoa beans grow on trees, chocolate is fruit to me.
---
I'm not saying I'm Batman, but so far nobody has seen me and Batman together in the same room.
---
When someone talks BS:
Do you see a trash can sign on my forehead?
[No]
Ok, then keep your garbage for yourself.
---
What can you say when it's already late and you really want to go home?
Can you hear that? That's my pillow calling and it becomes really mean when I let it wait too long.
---
If I've told you once, I've told you a million times: Don't exaggerate!
---
I'm standing outside. In other words, I'm outstanding.
---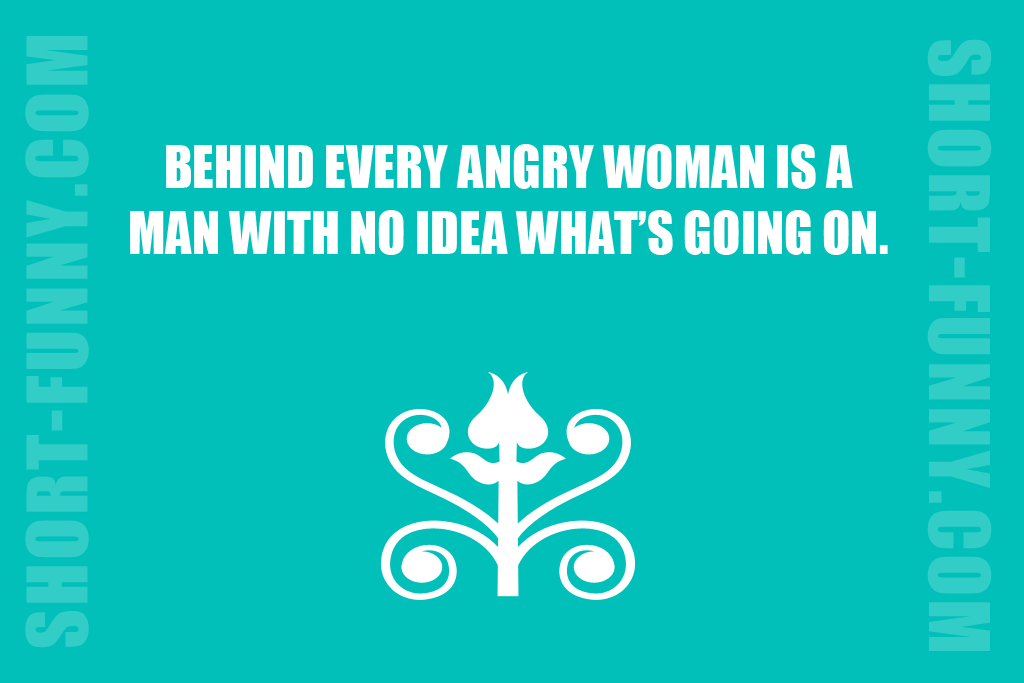 ---
My mood is currently swinging between an axe and gasoline.
---
A housewife's battle:
The household stares at me. I stare right back. Without breaking eye contact, I slide a piece of chocolate in my mouth. I won!
---
Stressed is just desserts spelled backwards.
---
If you ever see me running, run like hell too. I'm far too lazy to be running without a good reason.
---
A list of things that look good in leopard pattern:
1. Leopards
*End of list*
---
You can only be young once. But you can enjoy being infantile forever.
---
Married women face a significantly lower risk of kidnapping, nobody can be certain that the ransom would actually be paid.
---
No thanks, I didn't fight my way to the top of the food pyramid to become a vegetarian.
---
I'm in touch with my motivation. I saw it going by this morning, waving at me and winking.
---
I weighed myself today. It is clear I am too small for my weight.
---
Next PartFunny Sayings

Part 1
|
Part 2
|
Part 3
|
Part 4
|
Part 5
|
Part 6
|
Part 7
|
Part 8
|
Part 9
|
Part 10
|
New Sayings
---