---
Part 1
|
Part 2
|
Part 3
|
Part 4
|
Part 5
|
Part 6
|
Part 7
|
Part 8
|
Part 9
|
Part 10
|
New
I've got a problem for your solution.
---
Go bungee jumping. Your life started with a malfunctioning rubber, so it's only right it should end that way, too.
---
Everyone has the right to be stupid, but some abuse that privilege.
---
Miss, I think you're fantastic… Will you give me your phone number?
Sure, you can find it in the Yellow Pages.
But I don't know your name?
Oh it's in there too.
---
War never decides who is right. War only decides who is left.
---
What rhymes with zoo and smells bad?
You.
---
Psychologists have found out that to maintain a good mental state, we should hug wholeheartedly around 9 people every day. Or punch one key person in the face.
---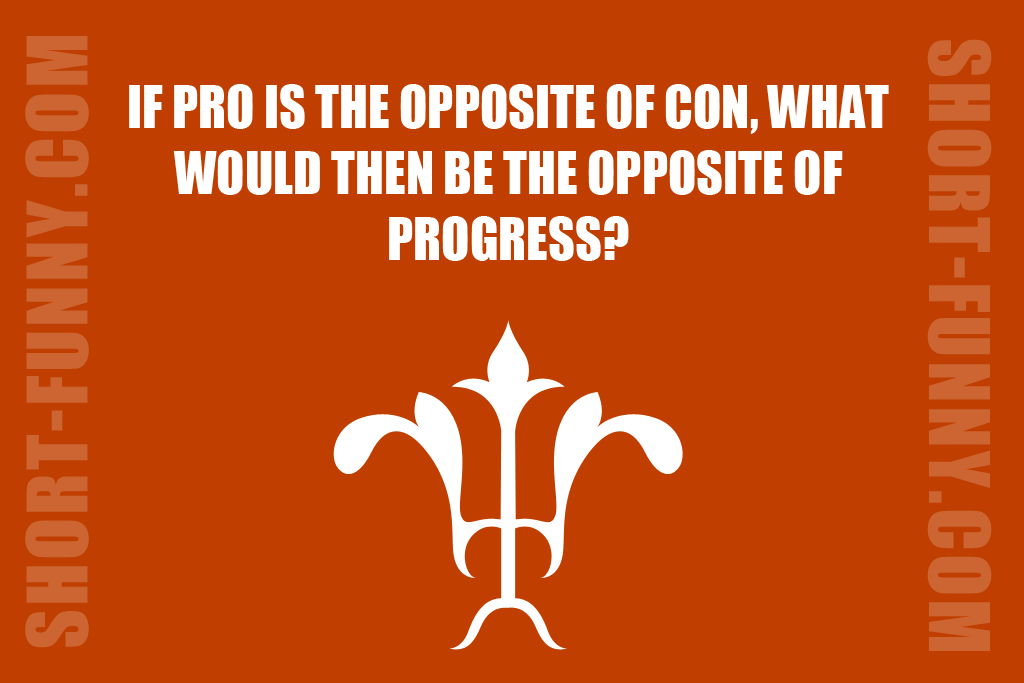 ---
A train station is where the train stops. A bus station is where the bus stops. On my desk, I have a work station...
---
The snorers are always the ones to fall asleep first.
---
17th October is the International Day for the Eradication of Poverty.
I checked my bank account and I think I'll better spend October 17th in hiding.
---
If you have been struck by a headache, follow the instructions on the aspirin bottle:
KEEP AWAY FROM CHILDREN.
---
Do you really need those extra few hours on a Saturday morning? But the kids are being noisy? Just tell them, "OK kiddos, wake me up in half an hour so we can finally get cracking on cleaning the house from top to bottom."
You're welcome.
---
Pity there's no gym for your face.
---
Dental-Chair Revelation:
Once you have your mouth open, dentists lose the ability to ask questions with a simple yes or no answer.
---
If you're using the phrase "easy as taking candy from a baby", try taking candy from a baby.
---
The first five days after the weekend are the toughest.
---
No, I don't read. The letters get really repetitive after a while.
---
Love life self-help:
Oh come on Amor, that's enough man. Give me the arrow and I'll do it myself!
---
Next PartFunny Sayings

Part 1
|
Part 2
|
Part 3
|
Part 4
|
Part 5
|
Part 6
|
Part 7
|
Part 8
|
Part 9
|
Part 10
|
New Sayings
---