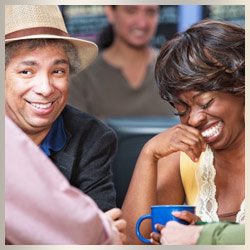 Why are ghost such bad liars? Because they are easy to see through.
---
I stole my friend's wheelchair. Guess who is comes crawling back to me?!
---
Man to his wife:
'
I'd never say you're fat! You're just a bit more visible.
---
What would you call a person who had no body and no nose?
-
Nobody knows.
---
A pig stands in front of an electric socket: "Oh no, who put you into that wall?!"
---
I saw this sweet poor old lady fall down the stairs and hurt herself. At least I assume she was poor because I didn't find more than 3.50 in her wallet.
---
I never hold my farts in. Only assholes do that.
---
Here, I bought you a calendar. Your days are numbered now.
---
Where do fish sleep?
-
In the RiverBed.
---
Talk is cheap, yeah? Have you ever talked to a lawyer?!
---
My wife's driving test went surprisingly well yesterday. She got 7 out of 12. The 5 managed to run to safety.
---
I called the hospital but the line was dead.
---
Husband: Wow, honey, you look really different today. Did you do something to your hair?
-
Wife: Michael, I'm over here!
---
Do you know a tree's favorite drink?
-
Root beer!
---
What did one plate say to his friend?
-
Tonight, dinner's on me!
---
Two invisible men meet. One says to the other: "Hey dude, long time no see!"
---
When everything's coming your way – perhaps you're in the wrong direction on the highway?
---
A woman sees an angler at a lake, "And, are they biting?"
-
The angler replies, "Only if they are provoked."
---
Next Part Best One Liners

Part 1
|
Part 2
|
Part 3
|
Part 4
---