---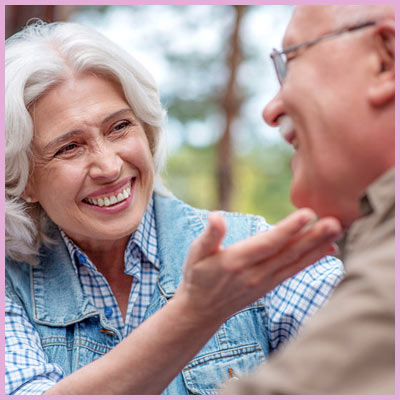 The Best Anti Jokes
Part 1
|
Part 2
---
What do you call a fly without wings?
-
A walk.
---
How do you tell you've had two dinosaurs in the fridge?
There are footprints in the butter.
---
One mountain asks another: "What's wrong with you? Are you high?!"
---
Two milk cartons are sitting on a roof. Suddenly one milk carton throws the other down and says, "That's what you get."
---
Do unzipped files get embarrassed?
---
How many peas go in a pot?
-
None. Peas can't walk.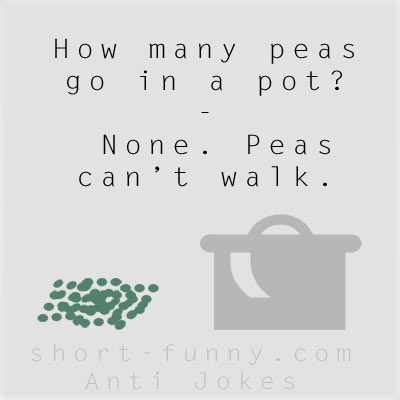 ---
At a farmer's market stall:
Customer: Excuse me, is this tomato genetically modified?
Seller: Why do you want to know?
Tomato: Yeah, why do you want to know?
---
What is black, red, and golden and flies through the air?
-
A lady bug with a golden tooth.
---
Two bunnies are sitting on a roof.
One bunny suggests, "Shall I throw you down?"
The second bunny replies, "Nope."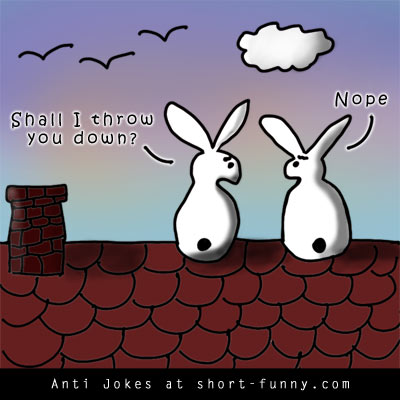 ---
Where do cows like to go?
-
In a mooooseum.
---
"I'm touched," said the dough and looked at me.
---
Two fish meet. One says: "Blubb".
---
A ball rolls around a corner and says, "Damn, I missed my bus."
---
Why is the elephant wearing yellow socks?
-
Because his blue ones are still in the laundry basket.
-
And why is he swimming on his back?
-
So his yellow ones wouldn't get wet.
---
Two sheep are sitting in a rubber boat in the middle of the ocean. A nothing floats along and passes by the boat.
One sheep remarks, "Did you see that?"
The other one says, "No…"
First sheep agrees, "Me neither."
---
How many elephants fit into a submarine?
-
Twelve, because the doorbell is on the left side.
---
A man goes with his daughter in a forest. "Look a mushroom!" points the dad.
-
The mushroom turns around and says, "So what?!"
---
Two walls meet at the corner.
---
Next Part 2 Best Anti Jokes

Part 1
|
Part 2
---