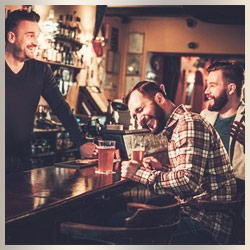 One frog to the other: Oh man, it's starting to rain. Let's hop into the water before we get wet
---
I got flashed at the freeway yesterday.
-
At first I thought I'd just had an idea.
---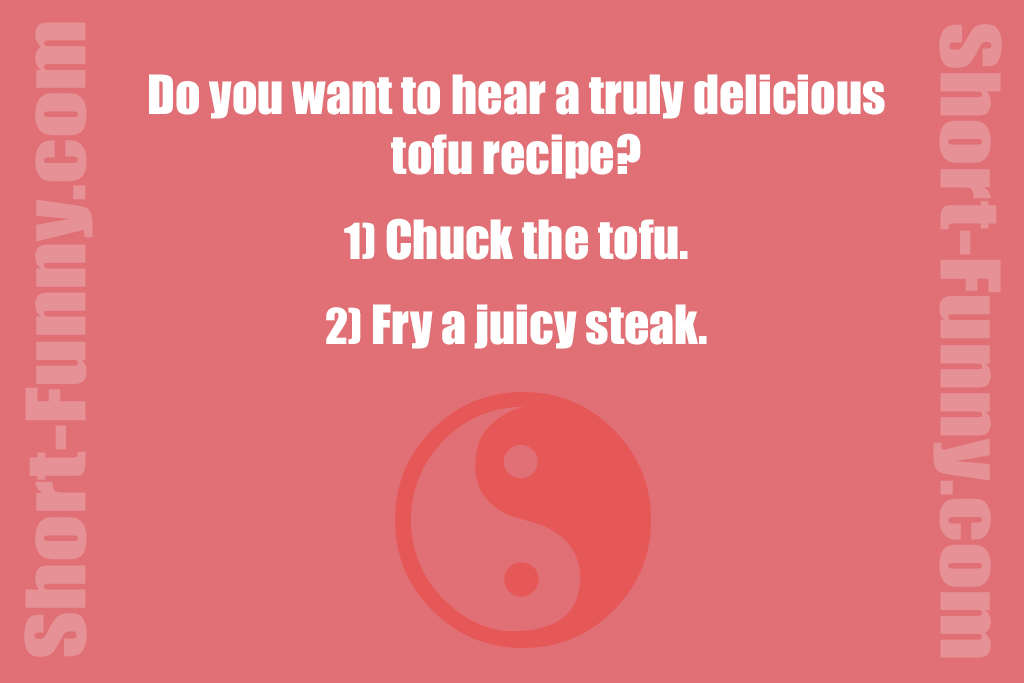 ---
Do you know this joke where all the idiots say no?
[NO]
---
Life is a bit like soccer in a way. You can either use your head, or a good, swift kick.
---
I just met a great looking blonde girl with long legs. She's babysitter. Does anybody know where I can quickly get a child for today?
---
"Why do you look so sad?"
-
"I wanted to drown my worries but my wife didn't want to go in the water."
---
An Eskimo kid loads his water gun, runs out, aims at his friends … and then shouts: "Ah heck, jammed again!"
---
I heard that it is easier to find a girlfriend when you have things in common.
-
So girls, I like to breath.
---
You really are the most jealous woman I know.
-
Oh, so you know lots of other women, do you?!
---
My car horn now sounds like gunshots. People move out of the way much faster recently.
---
If we shouldn't eat at night, why do they put a light in the fridge?
---
"Mom, can I play with grandpa?"
-
"No, you just leave him hanging until the police comes."
---
What is agony?
-
You are a one-armed man hanging off a cliff. Suddenly your butt starts to itch.
---
Famous last words of a postman: What a lovely dog you have!
---
I had to quit my job at the helium plant. I couldn't tolerate it anymore that people speak to me in such a voice.
---
My wife accused me for being a transvestite
-
So I packed up her things and left.
---
Why I don't trust joggers? Well, they are usually the ones to find the dead bodies.
---
I hate it when I run out of toilet paper and I have to make the trip to the grocery store in really small steps.
---
Next Part
Best One Liners
Part 1
|
Part 2
|
Part 3
|
Part 4
---