A man goes to the lawyer: "What is your fee?"
Lawyer says: "1000 US dollars for 3 questions."
Man: "Wow - so much! Isn't it a bit expensive?"
Lawyer: "Yes, what is your third question?"
---
Bob: "Holy schmoozes, I just fell off a 30 ft ladder."
Jim: "No way man, are you okay?"
Bob: "Yeah, luckily I was just on the first step."
---
What do you call a typo on a tombstone?
A grave mistake.
---
When I look at chocolate, I hear two voices in my head.
The first one says: "You need to eat that chocolate."
The other voice goes: "You heard. Eat the chocolate."
---
Are you two twins?
No, why do you ask?
Because mommy dressed you both in the same clothes.
OK that's enough, your driver's license please.
---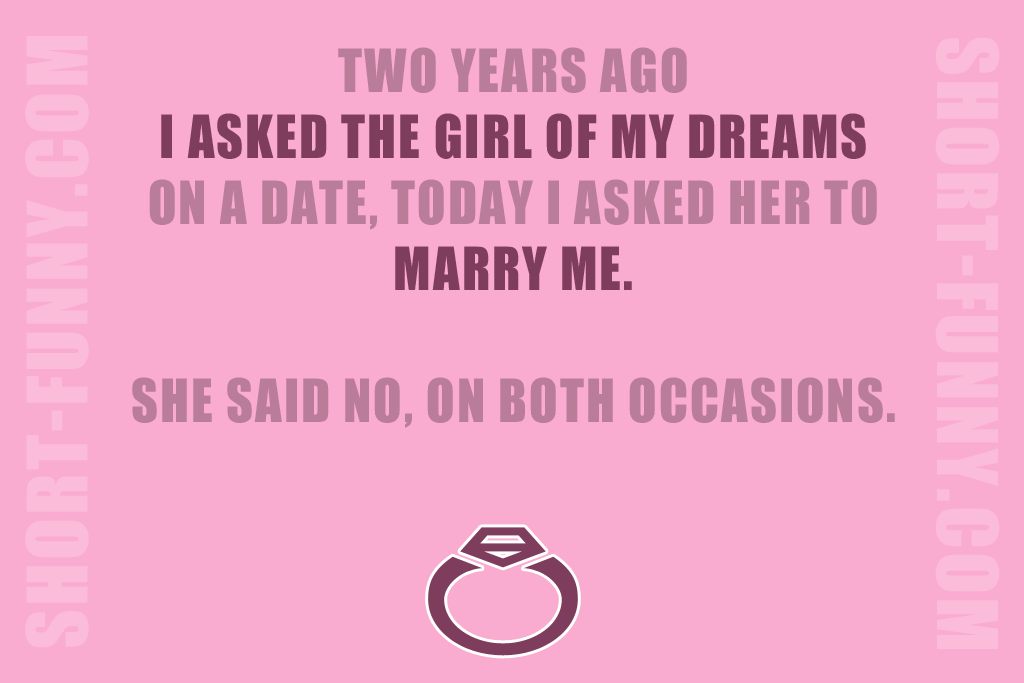 Two years ago I asked the girl of my dreams on a date, today I asked her to marry me.
She said no, on both occasions.
---
"What are you doing in the fridge?"
-
"The recipe said, rest in the fridge for 1 hour."
---
Insurance clerk: "Where were you born, sir?"
Man: "In the United States."
Insurance clerk: "OK, and which part?"
Man: "My entire body."
---
My wife is a bit weird. She always starts her speeches with "Michael, are you listening to me?"
---
Just came home from a training session. Two hours on the treadmill did me really good. If only I could somehow stop the constant beeping and the irritated comments of the cashier.
---
Does your dog bite?
Nope.
Oh, so how do you feed him?
---
A boy breaks an old vase at a rich uncle's house. The uncle gets extremely angry and yells: "Do you even know how old the vase was? It was from the 17th century!" The boy sagged in relief: "Oh, good that it wasn't new."
---
Do you want to hear a joke backwards?
Yes…
Very good, start laughing.
---
Why couldn't Mrs. Dracula sleep properly?
-
Because of Dracula's coffin.
---
The police stops a computer hardware engineer: "Your light isn't working. You have to get off your bike."
IT guy: "I tried that but the light still isn't working."
---
Bus driver to passenger: Don't you want to sit down?
Passenger: No, I am in a hurry.
---
Next Part Clean Jokes

Part 1
|
Part 2
|
Part 3
|
Part 4
|
Part 5
---
Our Most Popular Categories:
Jokes Top 100
Hilarious Jokes
One-Liners
Funny Sayings
New Jokes
---
A Bit Harder:
Dark Humor
Marriage Jokes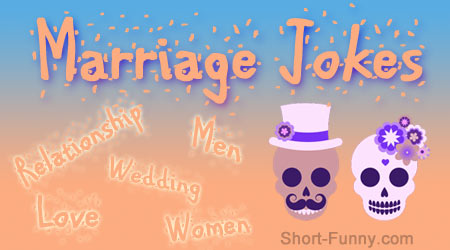 Redneck Jokes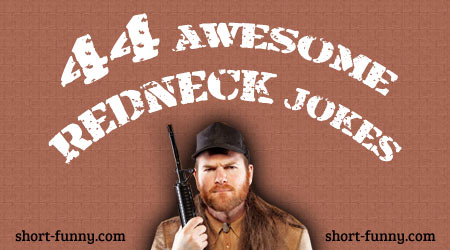 Blonde Jokes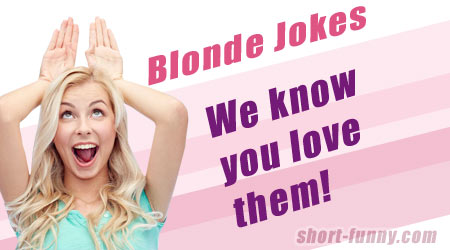 Yo Mama Jokes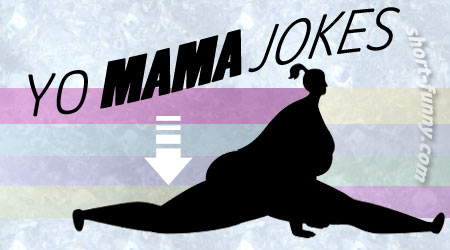 Perspective Jokes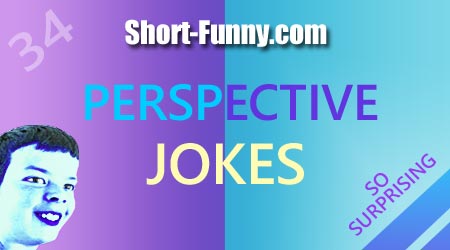 Chuck Norris Jokes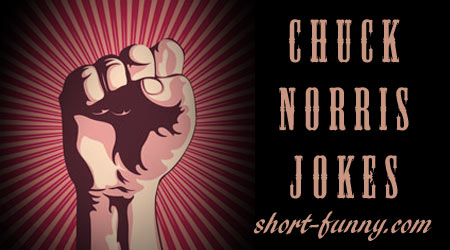 Fart Jokes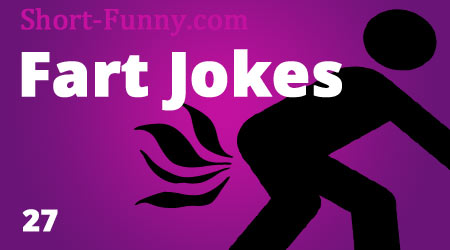 ---
Surprisingly Weird:
Puns
Anti Jokes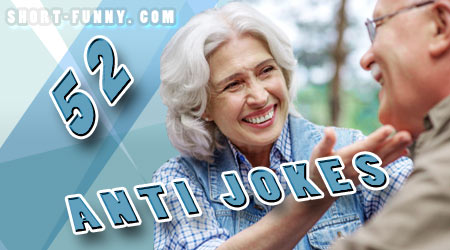 Double Meaning Jokes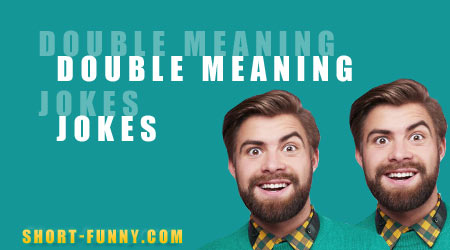 Dad Jokes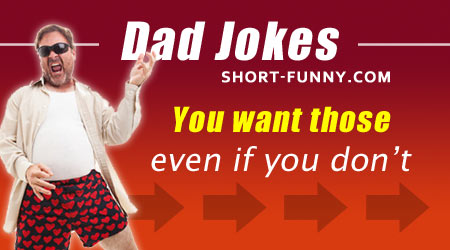 Dry Jokes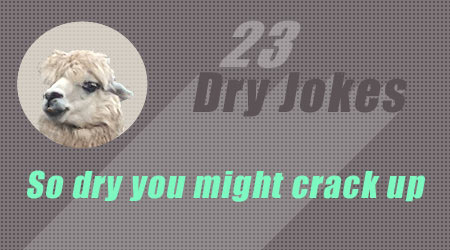 Corny Jokes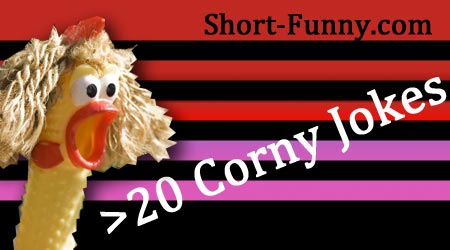 Bad Jokes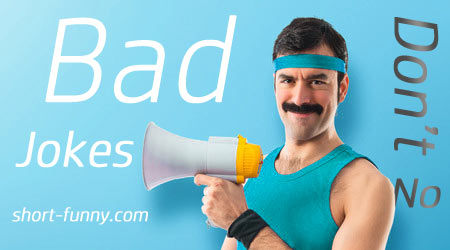 ---
Light Entertainment:
Kids Jokes
Clean Jokes
Knock Knock Jokes
Little Johnny Jokes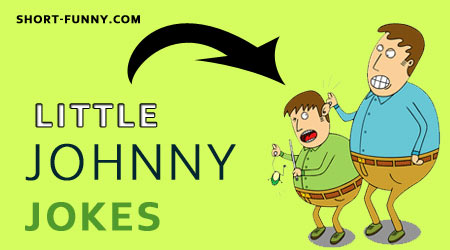 Cute Jokes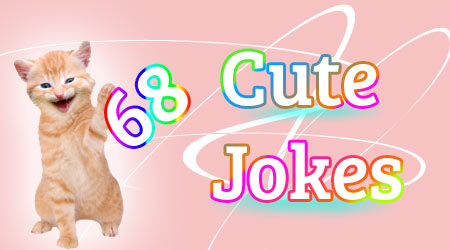 Pirate Jokes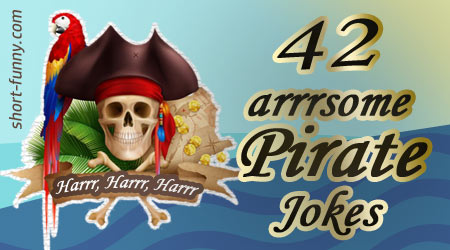 Cat Jokes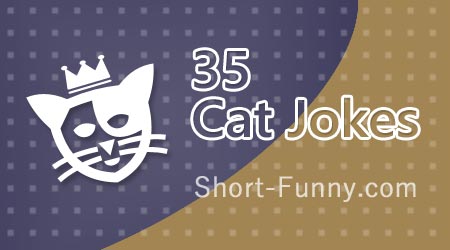 Dog Jokes

Cross the Road Jokes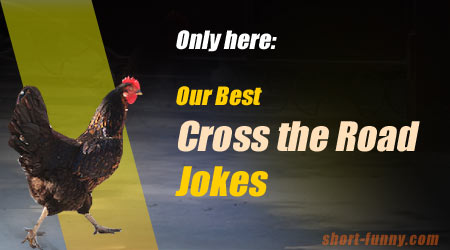 ---
Special Occasions:
Christmas Jokes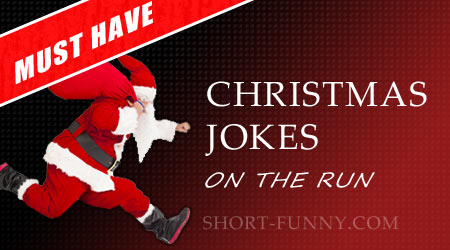 Thanksgiving Jokes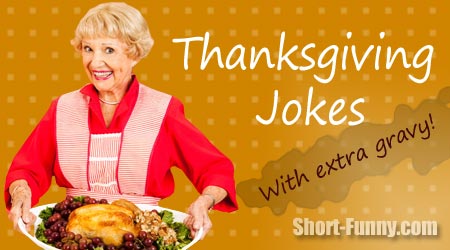 Birthday Jokes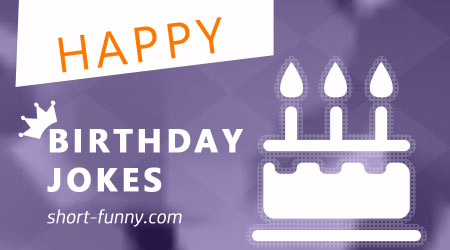 ---
A Bit Longer:
Good Jokes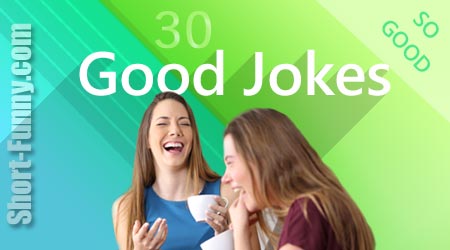 Jokes to Tell your Friends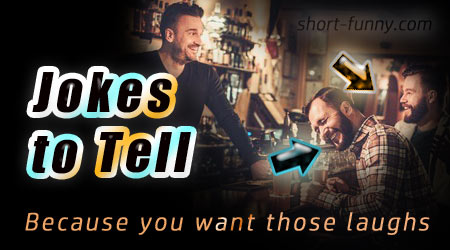 Spoken Jokes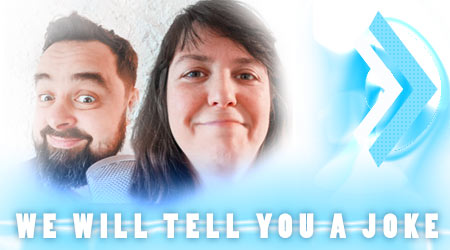 ---
Not Exactly Jokes But Very Funny Too
Funny Pick Up Lines

Shower Thoughts
Funny Idioms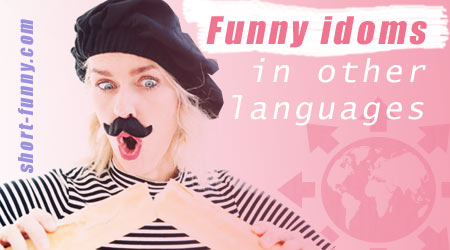 Fun Facts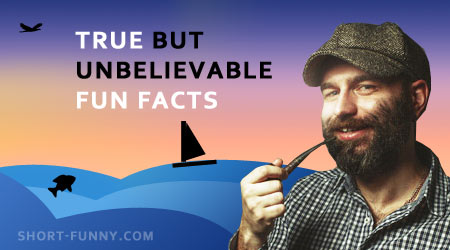 Amusing Quotes
Funny Riddles and Answers
---
Specials:
The Delightful List of Jokes
Geek Jokes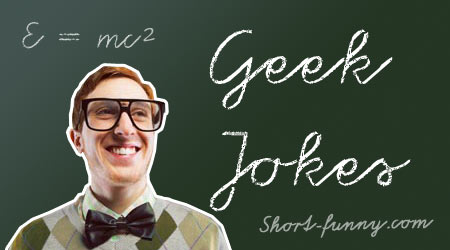 Chemistry Jokes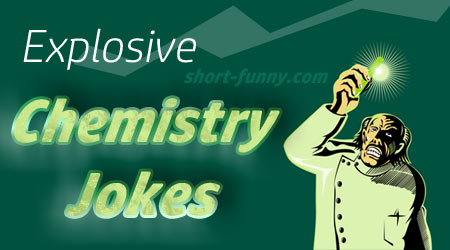 Jokes for Seniors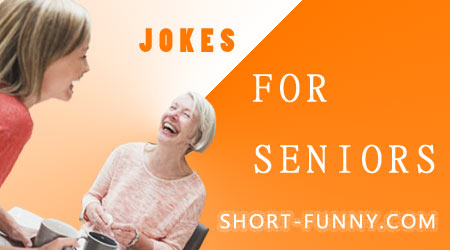 Jokes For Poeple Who need a Smile