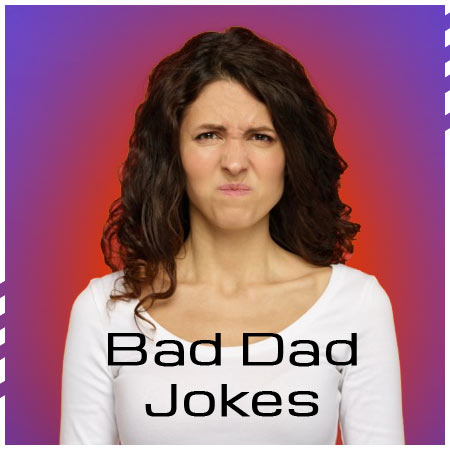 ---
What did I do when I landed in Iraq by mistake?
-
Iran.
---
Stairs cannot be trusted. They're always UP to something.
---
Working in a crematorium, you can never urn a living.
---
I like little people, and little people like me. They kinda look up to me.
---
How do you make holy water?
-
Freeze it into ice, then drill in some holes.
---
Problems sleeping? Cut the legs of your bed. You'll sleep deeper.
---
What is 5q + 5q?
[10q]
You're welcome!
---
What is invisible and smells of carrots?
A little bunny's fart.
---
Reporter interviews a man: "Sir, you've lived next to this highway for 20 years, do you feel that it has somehow influenced you?"
-
The man: "NOOooooo, NOOoooo, NOOooo…"
---
How do you recognize a gynecologist?
-
He usually wears his watch closer to his elbow.
---
Did you hear the joke about the elephant in the elevator?
-
No? Me neither, I took the stairs.
---
A single glance tells me if somebody is lying. It's the fact that they're horizontal that gives it away.
---
Did you know that there's not a single canary on Canary Islands?
-
And did you know that the same holds for the Virgin Islands?
-
Really, not a single canary.
---
What is the worst combination of two sicknesses?
-
Diarrhea and Alzheimer. You're running, but you don't know where.
---
Why don't teddy bears ever really eat at their picnics? - Because they're already stuffed.
---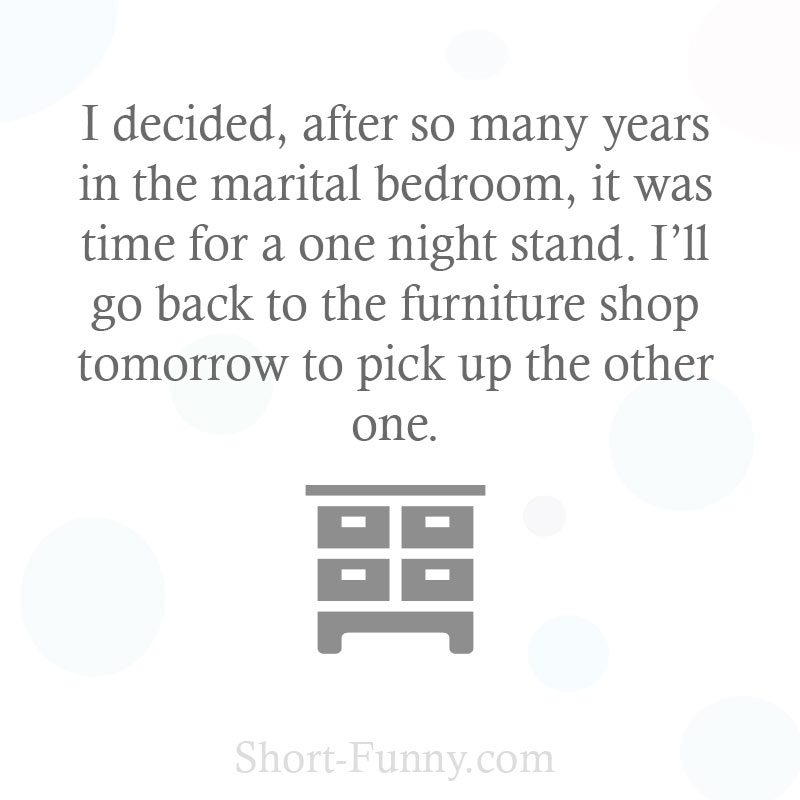 ---
Dad Jokes Part 1
|
Part 2
|
New Dad Jokes
See also:
Best Puns
|
Bad Jokes
---