Chuck Norris donates blood every month. Just not his own.
---
Chuck Noris died... but he's already feeling a lot better!
---
There are 156 things in a room Chuck Norris could kill you with, the room itself included.
---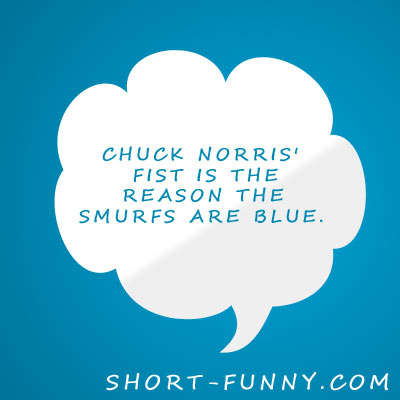 ---
In Star Wars they always say "May the Force be with you." They actually mean Chuck Norris.
---
Chuck Norris killed the Dead Sea.
---
Once, a false alarm was raised when a bystander thought Chuck Norris was attempting to slit his wrists. He was just sharpening his knives.
---
First Part
of the best Chuck Norris jokes
Part 1
|
Part 2
|
Part 3
|
Part 4
|
Part 5
|
Part 6
|
Part 7
|
Part 8
|
Part 9
See also:
New Chuck Norris Jokes
---