Chuck Norris's daughter lost her virginity. He got it back the next day.
---
Chuck Norris went skydiving and his parachute didn't open. He went back to the store the following day to claim a refund.
---
Chuck Norris has been to Mars already; he's the reason there are no signs of life.
---
Mr. Norris doesn't use condoms. There is no protection against Chuck Norris.
---
Chuck Norris was born to his aunt because nobody would dare to date his mother.
---
Chuck Norris once visited the Virgin Islands.
Or the Islands, as they are now known.
---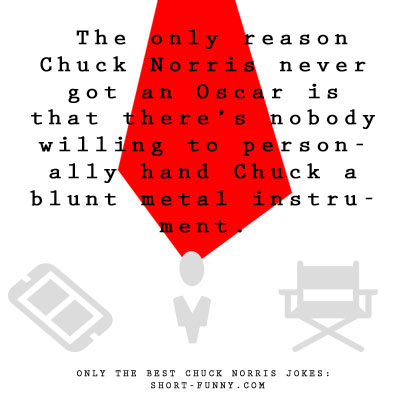 ---
There was a rumor circulating once that Chuck Norris lost a fight with a pirate. That is naturally nonsense. It turned out that Chuck Norris started this rumor himself to attract more pirates.
---
Chuck Norris had a word with Kim Jong Un. Kim is now preparing his people for an even dearer leader.
---
Next Part of the best Chuck Norris jokes

Part 1
|
Part 2
|
Part 3
|
Part 4
|
Part 5
|
Part 6
|
Part 7
|
Part 8
|
Part 9
See also:
New jokes
---