Chuck Norris doesn't do fishing. He says, "You, you and you, out!"
---
Contrary to legends, Chuck Norris does need a double. But he only uses him for scenes where he's supposed to cry.
---
---
When it looks like margarine, smells like margarine, tastes like margarine but Chuck Norris says that it's butter, then it is butter. Period.
---
When Chuck Norris looks directly into the sun, the sun has to squint.
---
Somebody asked Chuck Norris to please stop giving roundhouse kicks to people all the time.
Historians agree this was one of the biggest mistakes ever made.
---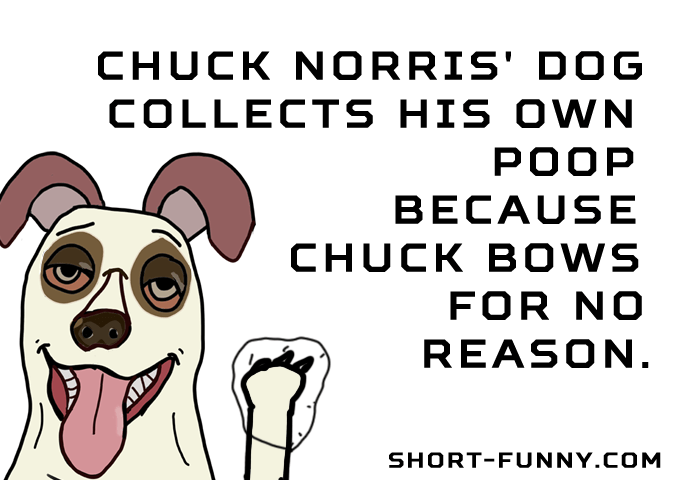 ---
The wheelchair symbols at parking lots don't mean that the places are reserved for the disabled. They are an express warning that the place belongs to Chuck Norris.
---
The police are on the run after Chuck Norris robbed a bank.
---
Chuck Norris keeps a diary. It's known as the Guinness Book of Records.
---
Next Part
of the best Chuck Norris jokes
Part 1
|
Part 2
|
Part 3
|
Part 4
|
Part 5
|
Part 6
|
Part 7
|
Part 8
|
Part 9
See also:
New Chuck Norris Jokes
---