---
Your mama is so fat she looks at the menu in a restaurant and simply says, "OK."
---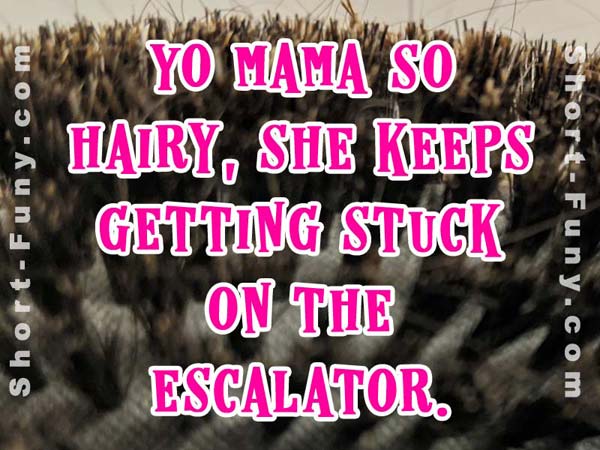 Yo mama is so hairy, she keeps getting stuck on the escalator.
---
Yo mama is so stupid. She gets a second opinion from the same doctor.
---
Yes, I did spit your mother in the face but that was only because her mustache was on fire.
---
Yo mama is twice the man you'll ever be.
---
Yo mama is so fat, when she walks past a television, you miss all three parts of the Lord of the Rings.
---
Your moms butt hair is so long she always has to fight being pulled into the toilet when she flushes.
---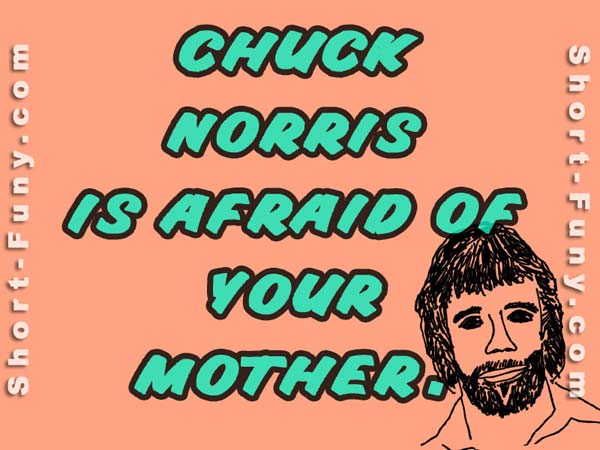 Chuck Norris is afraid of your mother.
---
When your mom farts, even the skunks outside have problems breathing.
---
Next part
of the best
YO MAMA JOKES
Yo Mama Jokes - Part 1
|
Part 2
|
Part 3
|
Part 4
|
Part 5
|
Part 6
|
Part 7
|
Part 8
---