Part 6: Yo Mama So Old Jokes
The best first: Your mom is so old, she has a signed copy of the Bible.

Our funniest categories:
---
Yo mama so old and ugly that when the Lord said, "Let there be light", he immediately followed it with "Holy mackerel, wtf is that!"
---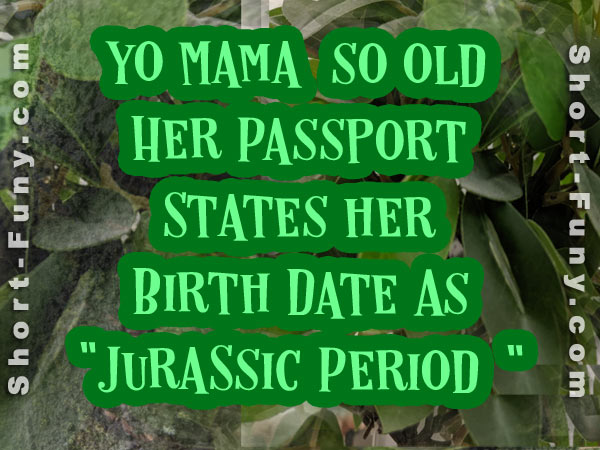 Yo mama is so old her passport states her birth date as jurassic period.
---
Your mom's hunger is the real reason why species became extinct.
---
Yo mama is so old her birth certificate is made out in Roman numerals.
---
Next part
of the best
YO MAMA JOKES
Yo Mama Jokes - Part 1
|
Part 2
|
Part 3
|
Part 4
|
Part 5
|
Part 6
|
Part 7
|
Part 8
---