---
Do not argue with an idiot. He will drag you down to his level and beat you with experience.
-
Greg King
---
We've had "cloning" in the South for years. It's called "cousins".
-
Robin Williams
---
"Having a smoking section in a restaurant is like having a peeing section in a pool."
–
Bill Murray
---
"I need my sleep. I need about eight hours a day, and about ten at night."
-
Bill Hicks
---
The only mystery in life is why the kamikaze pilots wore helmets.
-
Al McGuire
---
"Why did the chicken cross the road? Because you didn't cook it!"
-
Gordon Ramsay (TV Chef)
---
I'm not addicted to coke, I just love the way it smells
-
Richard Pryor
---
I can resist everything except temptation.
-
Oscar Wilde
---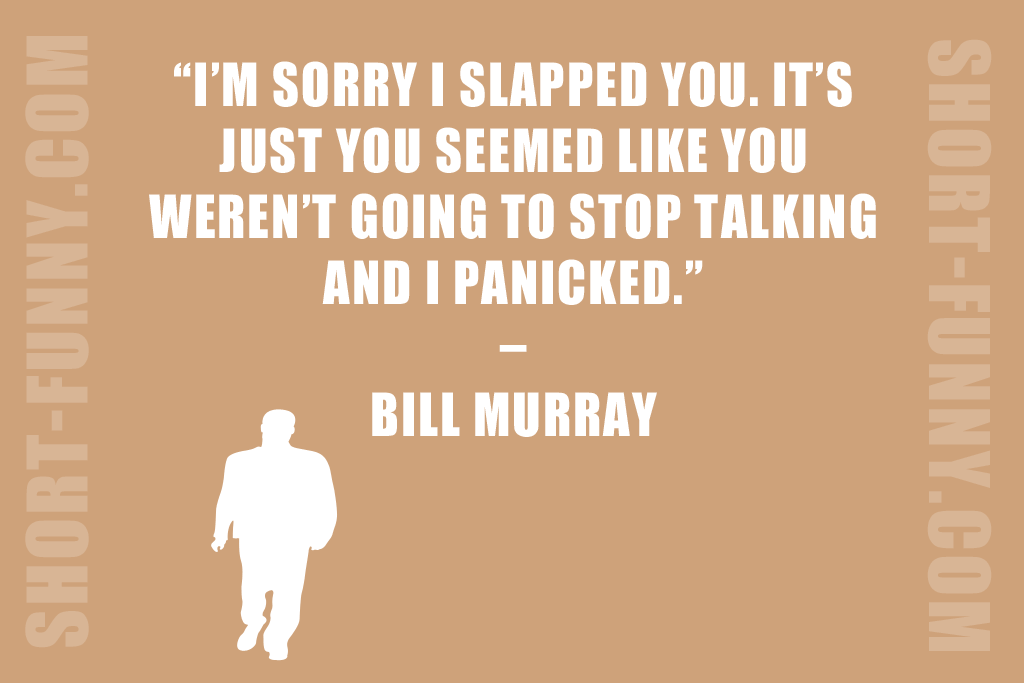 "I'm sorry I slapped you. It's just you seemed like you weren't going to stop talking and I panicked."
–
Bill Murray
---
Never interrupt your enemy when he's making a mistake.
-
Napoleon Bonaparte
---
"A woman described me as a bit of a looker the other day. Well, "voyeur" was the actual word she used."
Gary Delaney
---
Going to church doesn't make you a Christian any more than standing in a garage makes you a car.
-
Billy Sunday
---
A bargain is something you don't need at a price you can't resist.
-
Franklin Jones
---
"I didn't give you the finger…you earned it."
–
Bill Murray
---
The early bird catches the worm, eats more and dies sooner.
-
Czech proverb
---
He who laughs.....lasts.
-
Erma Bombeck
---
By all means, marry. If you get a good wife, you'll become happy; if you get a bad one, you'll become a philosopher.
-
Socrates
---
Next Part Funny Quotes

Part 1
|
Part 2
|
Part 3
|
Part 4
|
Part 5
|
Part 6
|
Part 7
|
Part 8
|
Part 9
|
Part 10
---